Tania Wursig wins the People's Choice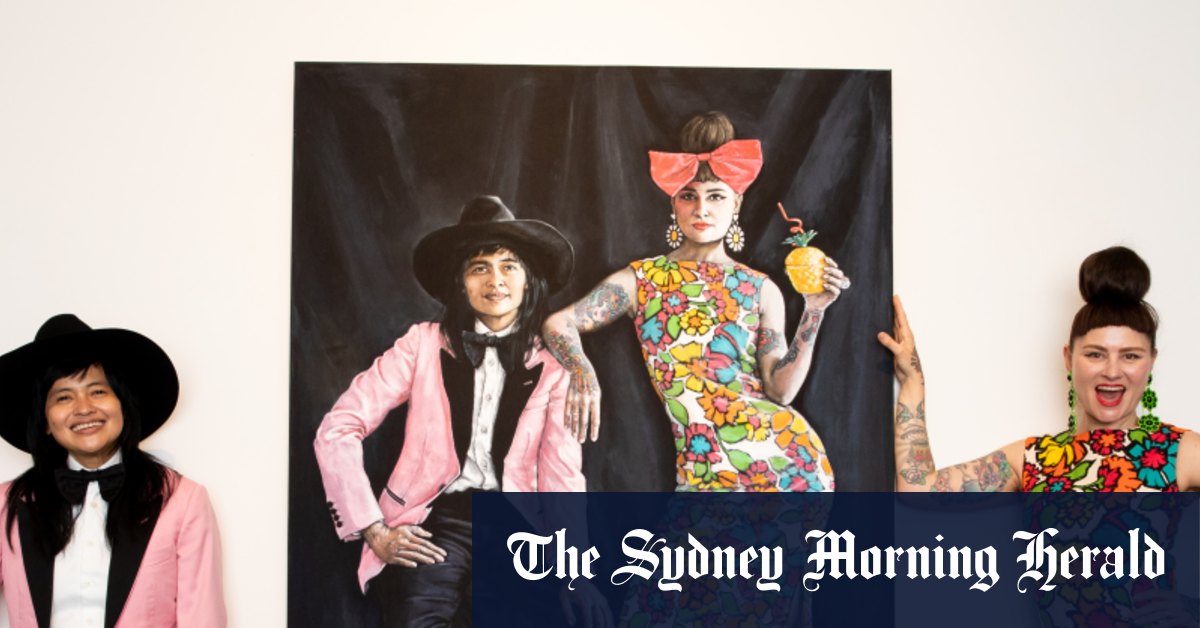 Artist Tania Wursig was initially disappointed that her renaissance-style family portrait of lesbian couple Nikita Majajas and Charlie Villas was not shortlisted for this year's Archibald Prize.
She had painted the Bardwell Park couple, a DJ and fashion and jewelry designer, and their aging French Bulldog, Ms Peaches, for three weeks in her studio in Rozelle.
When she delivered the painting she called Chakita at the Art Gallery of NSW, one of 938 hopefuls, she hoped she would be among the 52 finalists to adorn the gallery walls in the Centennial Portrait Award.
Instead, his work was selected in the Salon des Refuses exhibition, and Thursday was named the public's choice by an online survey of National Trust members.
Although the exhibition at the Trust's SH Ervin Gallery was only open three of the ten weeks scheduled, director Jane Watters said the portrait was clearly a voters' favorite. Usually, gallery visitors elect a winner, but the voting took place online for the first time due to COVID-19.
"Voting was like an election, the trend starts early, the favorite emerges and stays," Ms. Watters said.
Wursig said she was thrilled to win the Holding Redlich People's Choice Award after hours of hard work recreating the finest details like Nikita's tattoos and Charlie's Gucci bow tie.
"I might not have won the Archibald, but I feel like I won the PRchibald," she said.